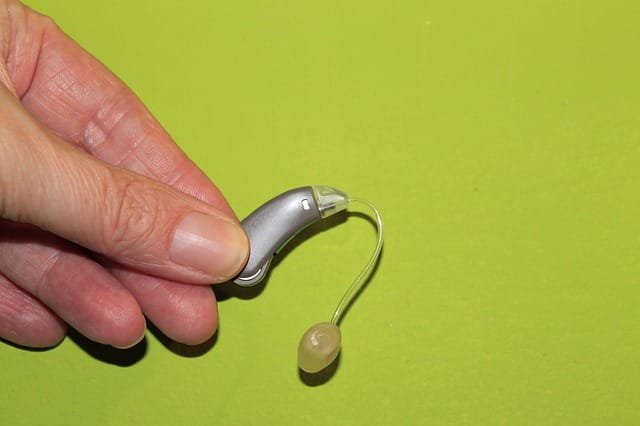 Once it is determined that hearing loss can be improved with hearing aids, we will provide a technology demonstration to show you how hearing aids work to help people hear better. By allowing patients to try on a pair of hearing aids for themselves, they can experience first-hand how hearing aids feel and how they improve their hearing. This demonstration is a part of the hearing testing experience at Ear, Nose & Throat Care, PC and conducted in conjunction with the hearing aid evaluation.
As you can imagine, this is quite an emotional experience for some as they realize the impact of their hearing loss and what sounds they have been missing. Know that our professional, friendly staff will be there to support each patient during their road to better hearing. We know how precious your hearing is and are here to help patients reap the benefits of hearing aids.
Along with the technology demonstration about using hearing aids, we teach our patients about their options and the advancements that have been made in hearing aid technology. This will also be an opportunity for our staff to ask questions and determine the hearing needs and best kind of treatment solutions and hearing aids for each patient.
An audiogram from your comprehensive hearing examination may be shown during this time. An audiogram is a visual report that communicates your hearing loss in frequencies and decibels, which can help educate patients on the science behind hearing loss. By demonstrating the type and degree of hearing loss an individual suffers from, we can better assess the concerns that you voice about your hearing. Once we determine what sounds you can and cannot hear, we will walk you through hearing treatment solutions.
For more information about hearing aid technology demonstrations or to schedule an appointment, please contact us today at (908) 704-9696.